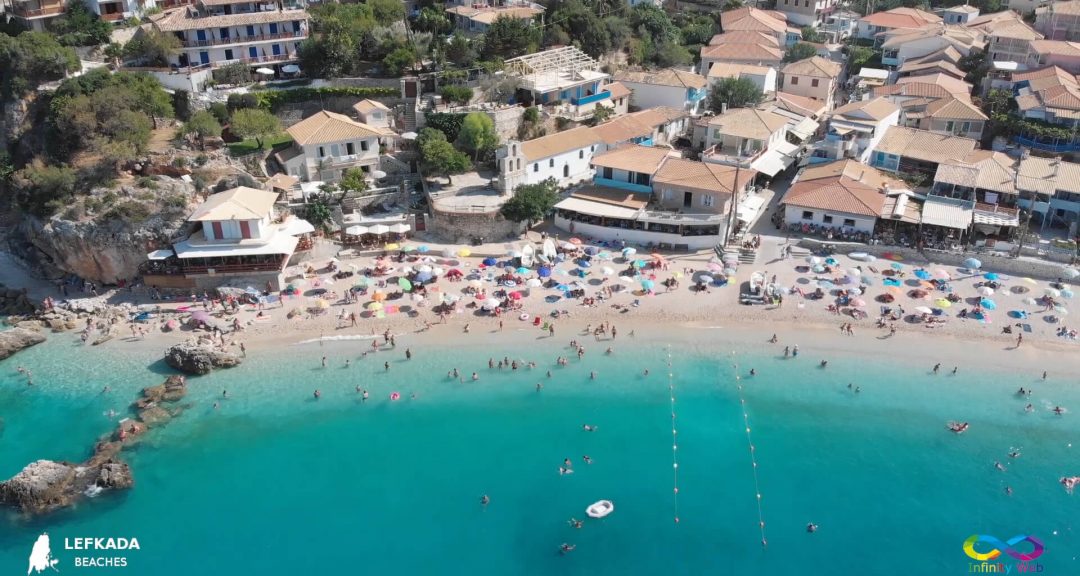 Information for Agios Nikitas Beach
Agios Nikitas is a tiny unique picturesque fishing village facing the open Ionian sea.
You can reach Agios Nikitas village easily following the main road from Lefkada town to the west coast. After parking your car, take the stone pedestrian street down to the little port. You will walk through the houses and small taverns while smelling the flowers and listening to the cicadas. A typical pleasant Greek summer atmosphere that will remain unforgettable.
Once you arrive, you will gaze the small bay with the bright light blue colors. It looks like a piece of heaven. Inside the water you cannot realize if you are in a pool or in the sea. Turn around your eyes to fulfill your senses with the power of natural beauty! The green surroundings complete the scenery.
If you are done with your swim, you definitely have to sit in one of the cafes. The atmosphere here can turn very cosy when the beach is not too crowded. You simply get the feeling of an open balcony to the sea with a magical view. A very nice place for relaxation! You can take the taxi boat to Milos beach when it is not windy! It is quite popular among tourists for the great facilities and the relaxing atmosphere.
Enjoy beautiful days during the months from April till October; ideal for families who want to avoid the peak tourist trade and heatwaves during the months of July and August. This is also the best time to enjoy the azure water, enchanting landscape colours, the sunsets, the flowers, fragrance from the trees and euphoric atmosphere of this enchanting village.
Don't miss it!
Photos from Agios Nikitas Beach
Video from Agios Nikitas Beach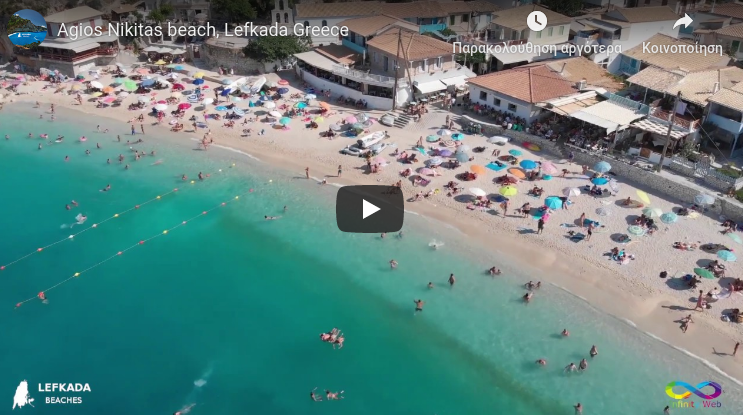 How to reach Agios Nikitas Beach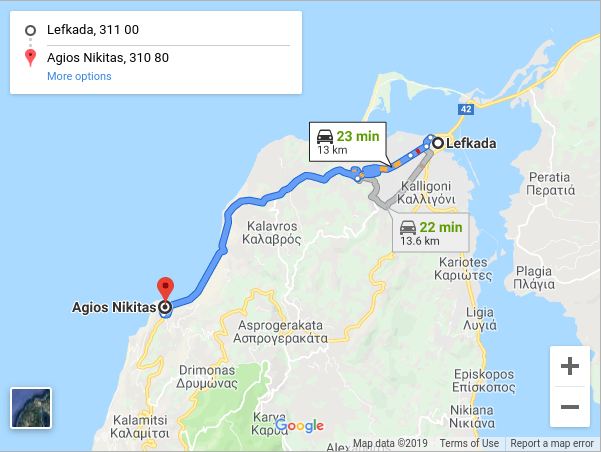 Accomodation