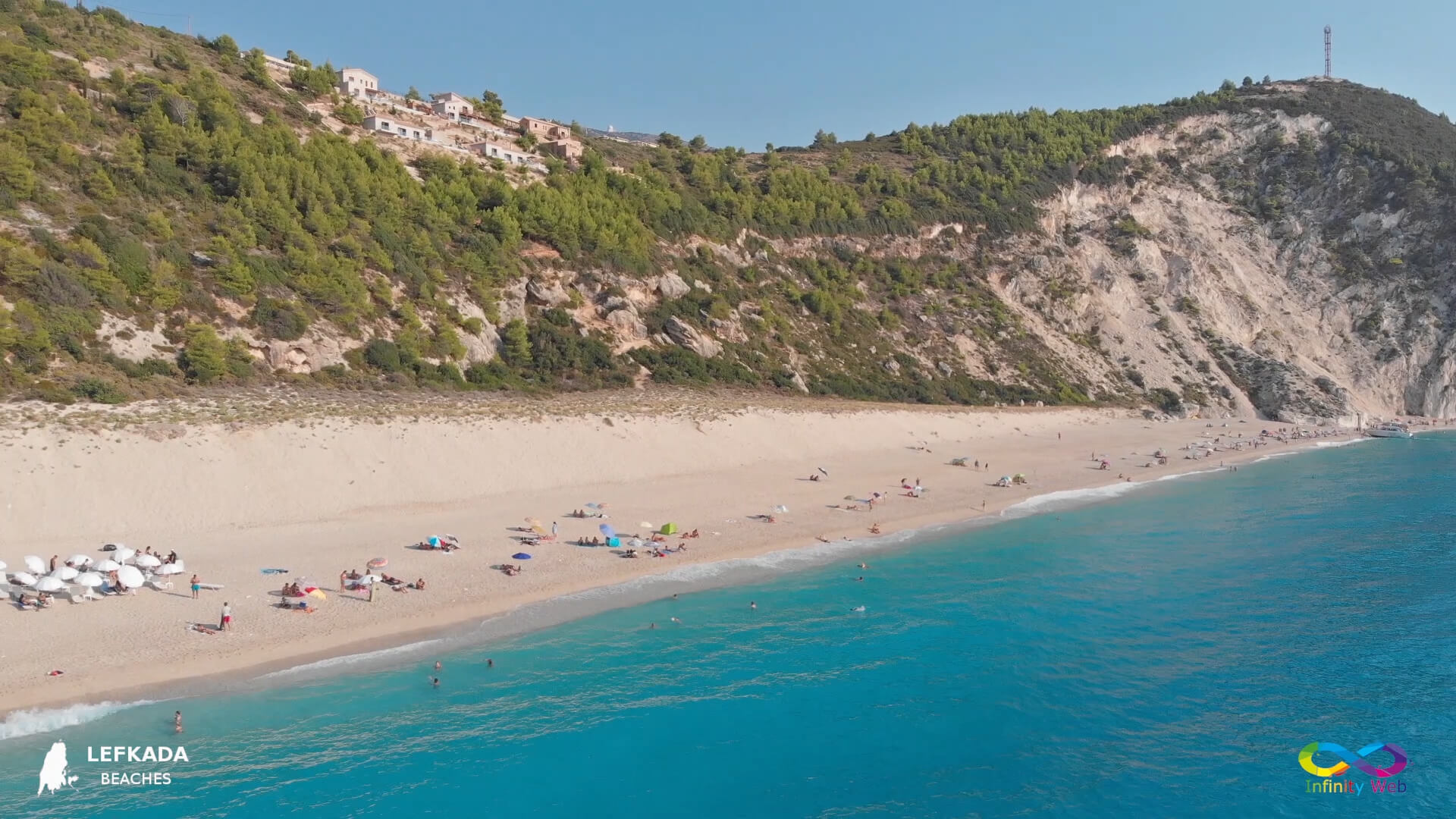 Information for Milos Beach
Milos beach is a hidden jewel to the south of Agios Nikitas village. Till a few years ago it wasn't easy to access it, which was perfect for those who like being away from the crowds. It still remains a beautiful unspoiled spot with shiny sand. Nowadays, it is accessible either by boat from Ag. Nikitas or by walking through the 2 paths around the village.
To walk to the beach, take the pedestrian street through Agios Nikitas village, down towards the sea. About one third of the way to the sea you will pass a 'taverna' on the left. Just after the taverna is the start of a path, which climbs steeply and quickly above the village. At one point you will be almost above the little beach of Agios Nikitas village, where you can take a break and enjoy a breathtaking view of it. Continue climbing along the path until you reach the top. There you will see the remains of the old windmill. After that, the path starts going downwards. Sometimes that path down to the beach can be a bit steep and difficult but soon it will take you to the splendid beach.
The alternative way, during July and August, is to take a boat from Agios Nikitas beach. It will take you to Milos beach and then continue to Kathisma beach. Be aware of the possibility of strong winds or waves, as you will need to take the boat back as well.
Photos from Milos Beach
Video from Milos Beach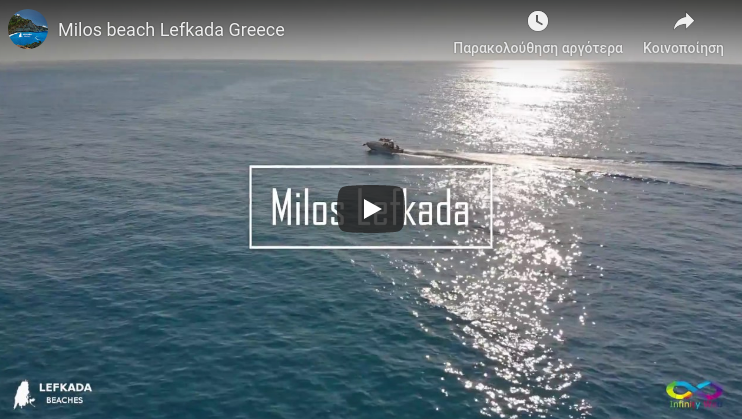 How to reach Milos Beach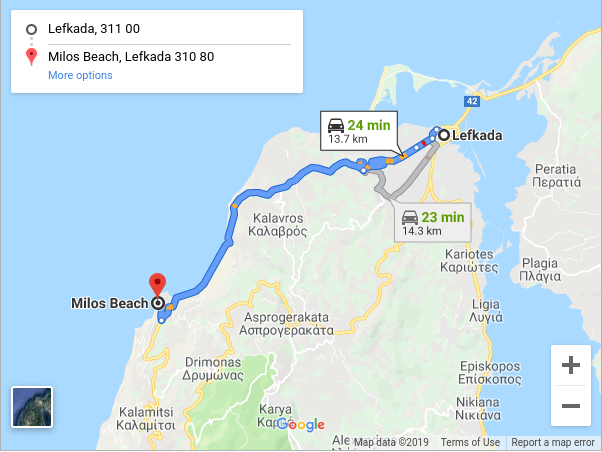 Accommodation near Milos Beach