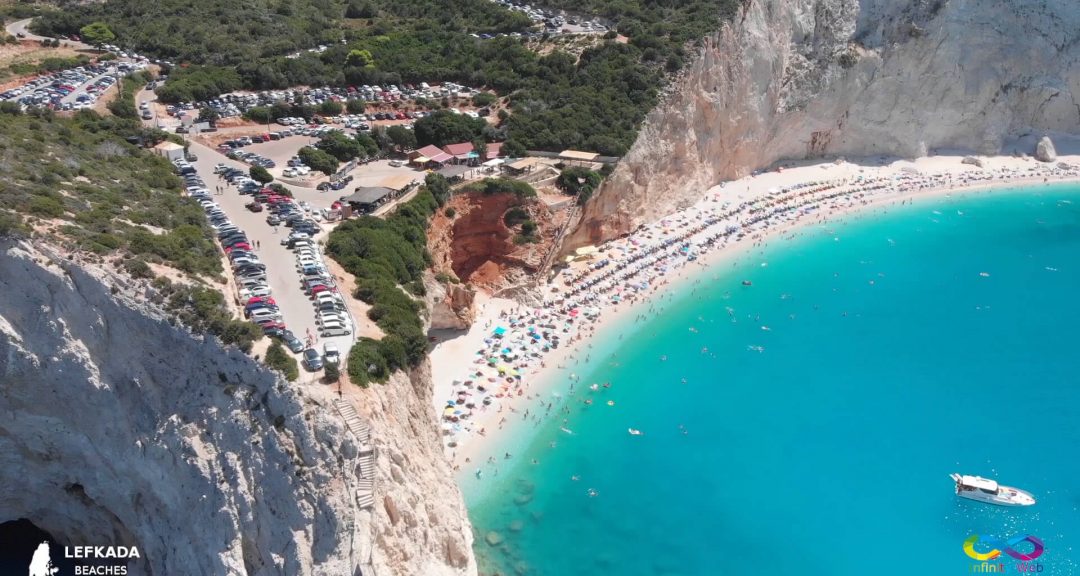 Information about Porto Katsiki Beach
Porto Katsiki beach is unique on the Ionian Greek island of Lefkada. The name is said to be because formerly only goats could reach this area. The beach is famed for its landscape and clear blue sea. It is located at the bottom of a concave pale cliff. It is located southwest of the Lefkada city town.
The natural beauty of Porto Katsiki beach offers one of the most impressive themes that Lefkada Island is famous for. Driving to the beach in the summer is a bit scary.
Porto Katsiki beach is very overworked over the summer period. You can see this on the picture below. Thousands of visitors around the world visit Lefkada just for coming to Porto Katsiki beach.
Above the beach you can find small coffee shops in order to buy refreshments or you can order refreshments and coffee on the beach.
At Porto Katsiki beach, paid parking exists, but you can park on the roads before of them.
Famous one day cruises at Lefkada passing by every day. When is not full season the park the boats at the beach, but when is overcrowded they let you a bit far of the beach, and you can dive from the boats into the sea. It is a very good way to reach Porto Katsiki.
Photos from Porto Katsiki Beach
Video from Porto Katsiki Beach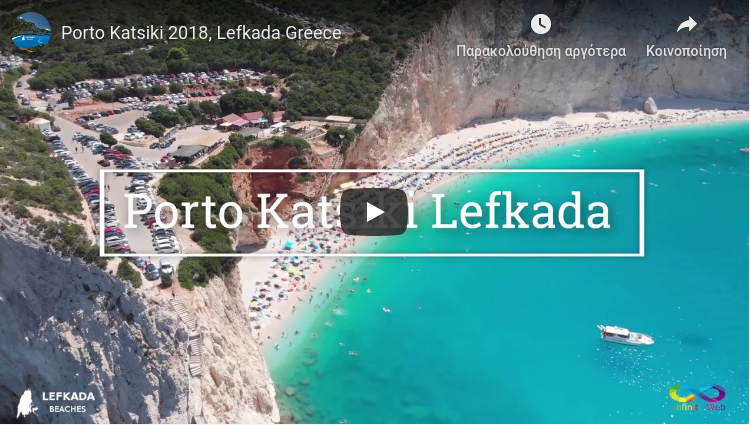 How to reach Porto Katsiki Beach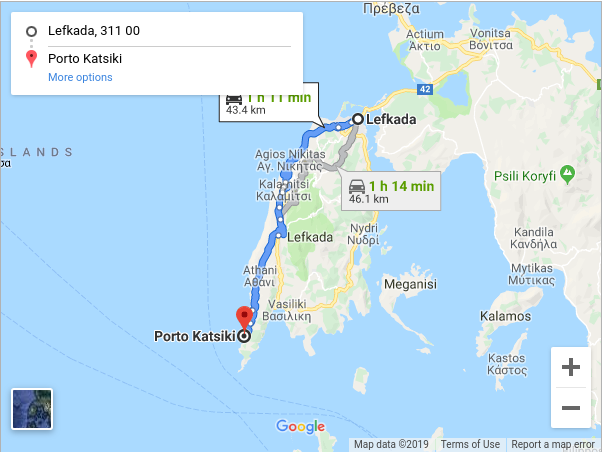 Accommodation near Porto Katsiki Beach
Reviews for Porto Katsiki Beach
You can be sure this is the only way to Heaven! The water and the beach are from Paradise indeed... Be there as soon as possible...
Simple as that, must visit at least once in your life. The road to the beach is equally fascinating. A lots of spots to make a panorama picture or selfie.
In September we went to Kefkada for a vacatio, then as a part of our excursion we also visited the Porto Katsiki beach. It is one of the most beautiful beaches with unreal color of the sea. We got to the beach by boat which is a recommendation because it takes 102 steps from the coast to the beach, so it can be difficult, especially on the way back. Who comes by car should know that there is parking.
Submit your review about Porto Katsiki beach, and we will publish it shortly.
We verify all reviews are genuine. Please make sure your read our review policy before leaving your review.
FAQs
The distance between Lefkada town and Porto Katsiki beach is 40km approximately!
The time to reach Porto Katsiki from Lefkada town is between 45 min to 1 hour depending the traffic and the period.
You can reach to Porto Katsiki by car or with a daily cruise! You can find in Lefkada Beaches website the best Lefkas daily cruises!