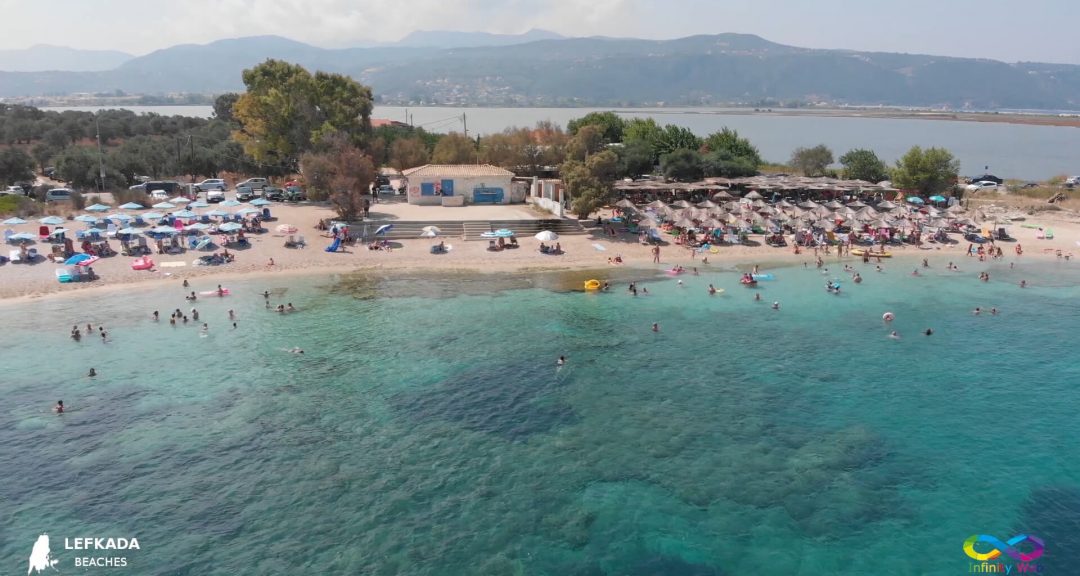 Information for Gira Beach
If you are tempted to investigate Lefkada from the very first moment, you simply have to follow Gira route right after passing the historical castle of Agia Mavra.
Gira is named so after its shape, a circle formed at the entrance of the island. On your left you will notice a small lagoon, seasonally hosting lots of important species, and on your right the beach starts. It spans 3.5 km, has fine sand and the characteristic light blue waters that you will love. Here you can choose your favorite spot thanks to the abundant space. It can subdivided to Ammoglossa, Kastro and Miloi beaches. Along Gira you can choose the ideal location for you- either a less crowded place behind the sand dunes or next to the small restaurant – cafe so you can enjoy some services.
Kastro and Gira are both very popular among the local population because of their proximity to the town and Miloi is the fancy resort for international and local windsurfers.
Photos from Gira Beach
Video from Gira Beach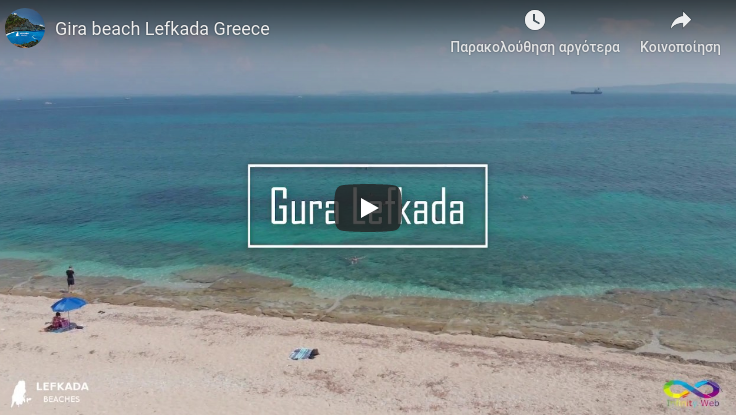 How to reach Gira Beach