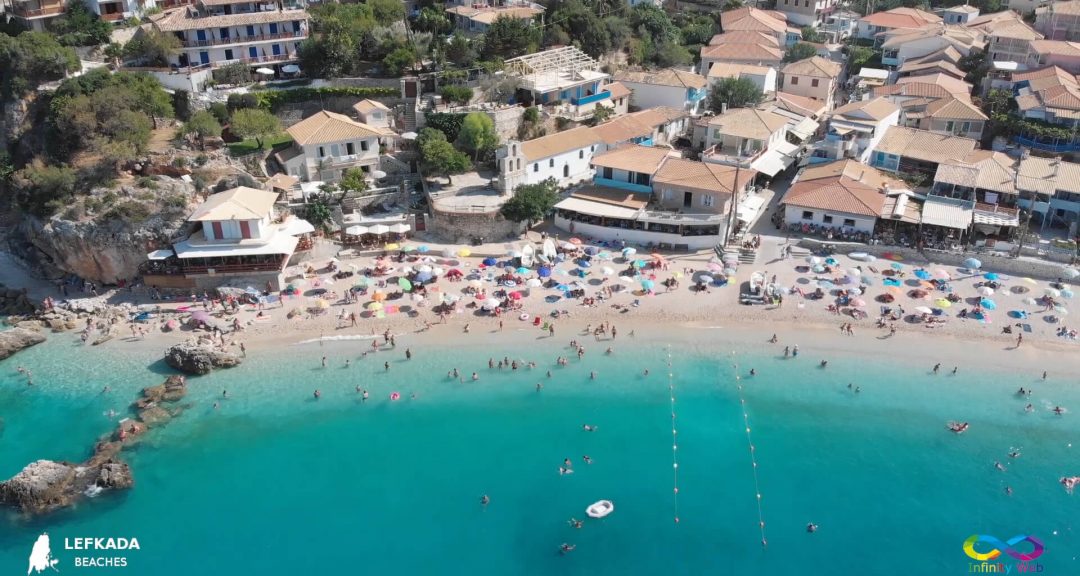 Information for Agios Nikitas Village
Nestled wonderfully on the west coast of Lefkada, Agios Nikitas is a traditional village with a unique identity. It is located only 12 kilometers from the vibrant Lefkada Town with the port and the smooth connectivity. But it is also near all the marvelous beaches of the island. At the same time, Agios Nikitas is a destination revealing the genuine life of an islander. So it is definitely worth considering as a must-see destination, upon reaching Lefkada!
The village is special, being the only one built at sea level. Most other villages in Lefkada have been built on mountainous terrain. However, Agios Nikitas still boasts verdant greenery and its architecture is extraordinary. You are welcome to stroll up and down the pathways, carved with stone and leading you to the beach. The beach bearing the same name is the true centerpiece of the village. This is where it all happens. You will have the chance to dive in the crystalline waters or soak under the sun of the Ionian. And then, you will be able to taste fresh fish and seafood. Imagine the catch of the day, right from the sea to your plate!
As the night falls, you are in for a whole different experience in Agios Nikitas. Sunset colors fill the sky and reflect on the sea. It is a romantic time in the day, for sure. And you will be urged to enjoy the mesmerizing scenery, over a glass of chilled wine from the local vineyards or a tropical cocktail. The welcoming bay is filled with traditional taverns and bars with a stunning view. The moon shimmers over the waves, gently touching the shore. It is purely idyllic!
Within small distance from Agios Nikitas, you may access beaches like Mylos (or Milos), Kathisma, Pefkoulia and of course Egremnoi and the world renowned Porto Katsiki. There is a central road, small yet straightforward, leading you where you wish to be. So you can combine your visit to the island's top beaches, along with the quiet and serene atmosphere of this village. Lefkada blends these antitheses very well. After all, it is the only Greek island connected to the land via road and this is something to remember!
Photos from Agios Nikitas Village
Video from Agios Nikitas Village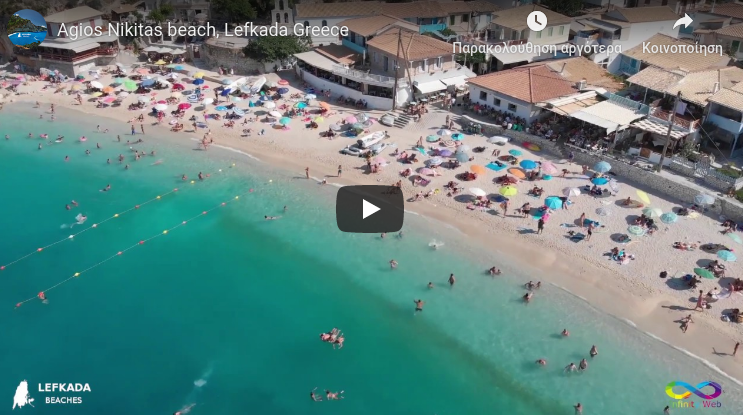 How to reach Agios Nikitas Village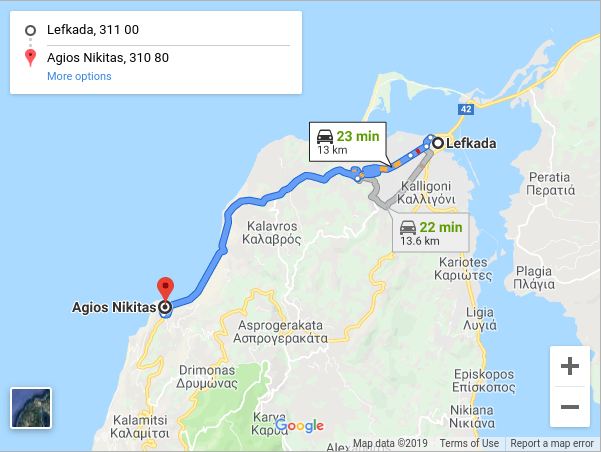 Accomodation near Agios Nikitas Village