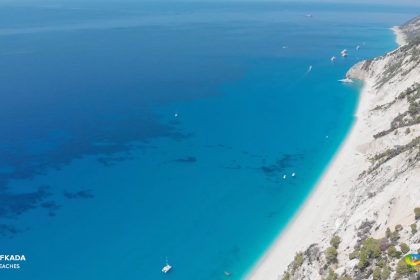 Egremni beach has access for 2023 by the sea and on foot!
Finally after so many years the beach is open again on foot! You will need to go down some few stairs as you will see on the photos and then you will be on a paradise on earth!
Enjoy the miracles of the nature!