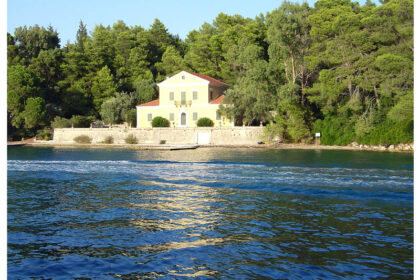 Lefkada is a small island located in the Ionian Sea, in western Greece. It is a hidden gem that is often overlooked by tourists, but is truly a paradise for those who discover it. Here are just a few reasons why you should consider visiting Lefkada island on your next vacation:
Stunning beaches: Lefkada is home to some of the most beautiful beaches in Greece. Some of the most famous beaches include Porto Katsiki, Egremni, and Kathisma. These beaches are known for their crystal clear waters, white sandy beaches, and stunning cliffs.
Rich history and culture: Lefkada has a rich history and culture that is deeply intertwined with the island's natural beauty. The island is home to several ancient ruins, including the ancient city of Nidri and the medieval castle of Agia Mavra. Visitors can also explore traditional villages and learn about the island's customs and traditions.
Outdoor activities: Lefkada is a paradise for outdoor enthusiasts. Visitors can go hiking, swimming, snorkeling, and windsurfing. The island is also known for its world-class windsurfing and kitesurfing spots.
Great food and wine: Lefkada is known for its delicious food and wine. Visitors can enjoy traditional Greek dishes made with fresh, local ingredients, as well as local wine and olive oil.
Peaceful atmosphere: Lefkada is a peaceful and quiet island that is perfect for those looking to escape the hustle and bustle of everyday life. The island is perfect for those who want to relax and unwind, with beautiful beaches and a relaxed atmosphere.
In conclusion, Lefkada island is a hidden gem that is truly a paradise for those who discover it. With its stunning beaches, rich history and culture, outdoor activities, delicious food and wine, and peaceful atmosphere, it is the perfect destination for your next vacation. So pack your bags, book your flight and discover the beauty of Lefkada Island.