Discover Lefkada
This untamed Ionian Sea island is so much more than world-famous beaches and windsurfing spots
Lefkada's connection to the mainland by a long causeway and floating bridge serves as a major travel advantage since you don't need a boat to reach it. This connection has influenced Lefkada both historically and culturally as the island's traditions are a fusion of neighboring islands and the regional mainland.
The island's wild and exotic character on the west side is counterbalanced by a serene east coast filled with delightful bays and islets. In contrast to the cosmopolitan beaches, the mountain villages are rustic and feature shady main squares. Visitors can enjoy a wide range of good food, from fresh fish to frigadeli (skewered liver wrapped in suet); listen to cantathes (traditional Italian-influenced serenades) as well as mainland folk music; discover gorges and deserted monasteries; legendary capes and world-renowned beaches; observe the main town's unconventional use of corrugated iron as an exterior surface for upper levels of buildings; enjoy festivals and other cultural events; and leave with unique local products.
Discover
1. WEST COAST BEACH HOPPING
Words do not suffice to fully convey the breathtaking beauty of the island's west coast – beaches of white sand, spectacular cliffs, turquoise waters and a mesmerizing Ionian Sea sunset. To reach Porto Katsiki, the most renowned beach, you need to descend down 100 steps respectively. Pefkoulia; cosmopolitan Kathisma, livened up by a number of beach bars; Aghios Nikitas, graced by a developed yet traditional-looking village; isolated Mylos, requiring a 20-minute trek to reach; Gialos; Kavalikefta, located beyond Kalamitsi village; Megali Petra and Avali are all easier to access and equally attractive.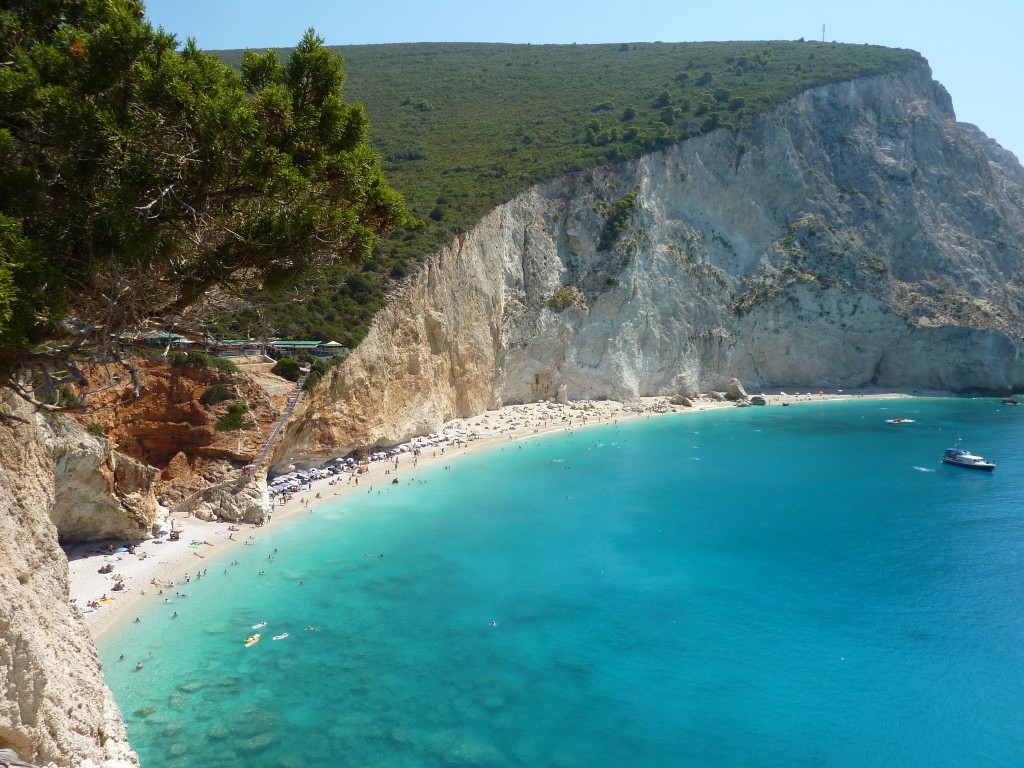 2. SWIMMING UNDER DIMOSARI WATERFALL
The Dimosari waterfall, whose waters cascade from a height of roughly 15 meters, is one of the island's biggest surprises. It is located amid a gorge of the same name, above coastal Nydri, and can be reached after a 15 minute walk under plane trees, alongside the river and impressive rock formations. The waterfall's flow is not as potent during the summer months, but the cold natural pool while forms below is always a temptation. The small café at the beginning of the trail is a bonus.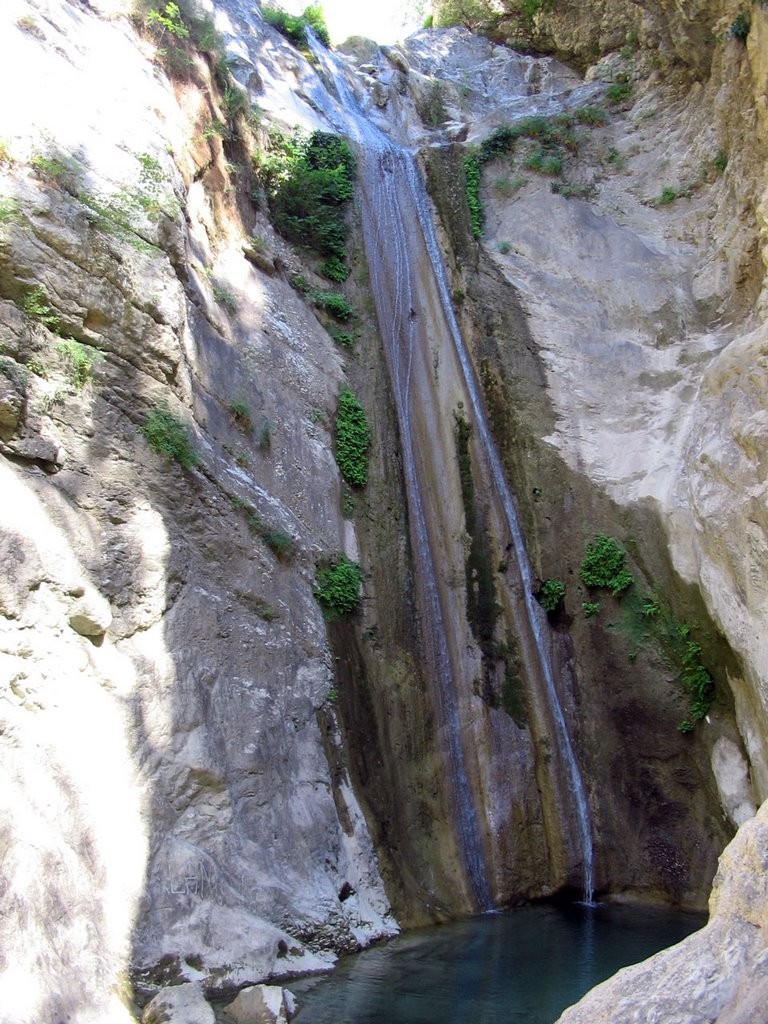 3. RIDING THE WAVES
Windsurfers are drawn to Vassiliki's Ponti beach in the island's south, a spot renowned for its thermal winds, establishing it as one of the world's top windsurfing locations. Kitesurfers head to Milos beach in the north, just beyond the main town, where the maistros northwesterly wind offers consistently perfect conditions. Competitive events are also staged on this beach, nowadays a world-renowned kitesurfing spot.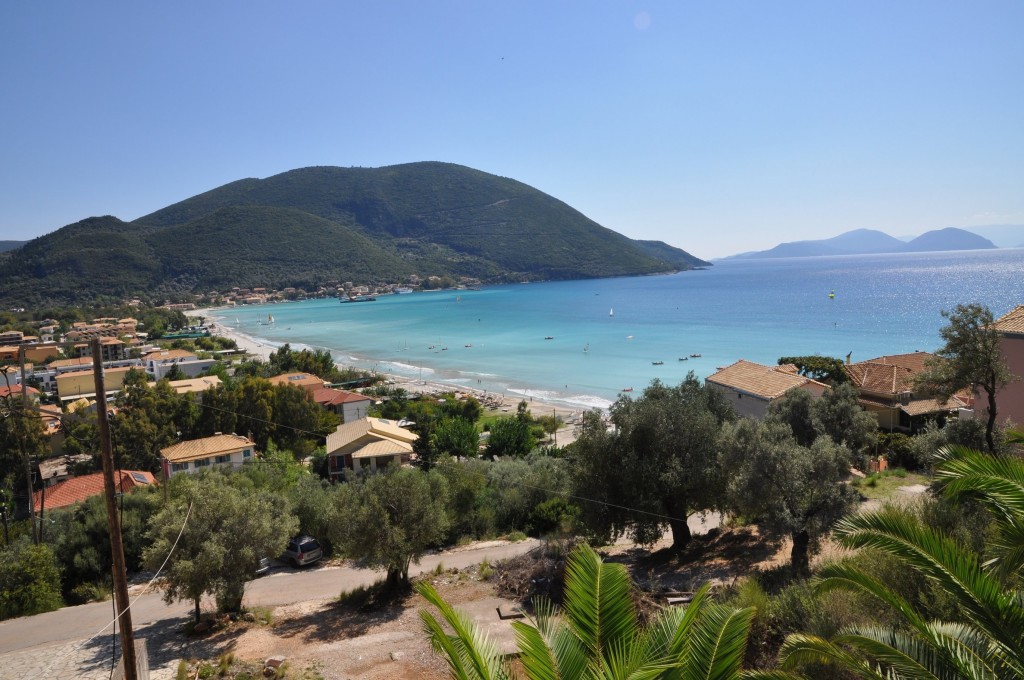 4. PARAGLIDING AT KATHISMA BEACH
Paragliding at Kathisma beach on the west coast, is a thrilling experience that offers a bird's eye view of the wider area. This activity, locally known as para pente, is extremely popular on Lefkada. Besides Kathisma, flights are also organized over Kalamitsi and Nydri. No experience is needed since escort pilots come as part of this breathtaking package. Photographs while in flight, are optional.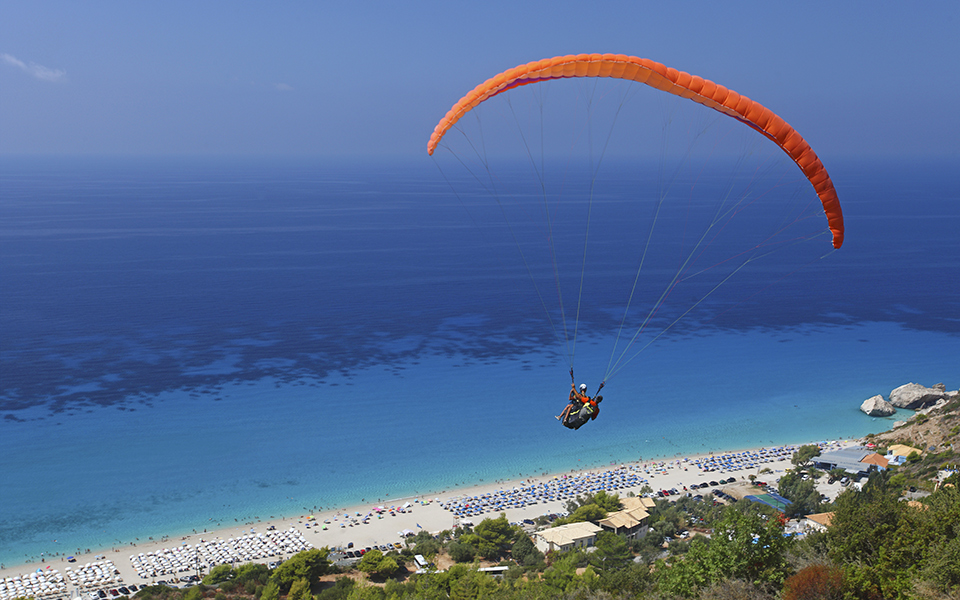 5. STROLLING ALONG THE WESTERN PIER
The western pier in the main town is a great place to be during sunset, producing a fiery red over the nearby Gyra lagoon. Waterside strollers and wooden fishing boats are reflected in the still waters of the western canal. The cobbled Aggelos Sikelianos esplanade is lined with ouzo and meze eateries and and cafes.