Discover Lefkada
This untamed Ionian Sea island is so much more than world-famous beaches and windsurfing spots
Lefkada's connection to the mainland by a long causeway and floating bridge serves as a major travel advantage since you don't need a boat to reach it. This connection has influenced Lefkada both historically and culturally as the island's traditions are a fusion of neighboring islands and the regional mainland.
The island's wild and exotic character on the west side is counterbalanced by a serene east coast filled with delightful bays and islets. In contrast to the cosmopolitan beaches, the mountain villages are rustic and feature shady main squares. Visitors can enjoy a wide range of good food, from fresh fish to frigadeli (skewered liver wrapped in suet); listen to cantathes (traditional Italian-influenced serenades) as well as mainland folk music; discover gorges and deserted monasteries; legendary capes and world-renowned beaches; observe the main town's unconventional use of corrugated iron as an exterior surface for upper levels of buildings; enjoy festivals and other cultural events; and leave with unique local products.
LOCAL ATTRACTIONS
1. PEZOVOLO FISHING
The age-old pezovolo fishing technique, still practiced in Lefkada, is locally known as syrti. A two-meter net, this contraption, shaped like an inverted cone with a lead weight at the bottom, is attached to a cane and sunk into the water, forming a cage. Live bait is then used to draw the catch. The technique is normally used in the autumn.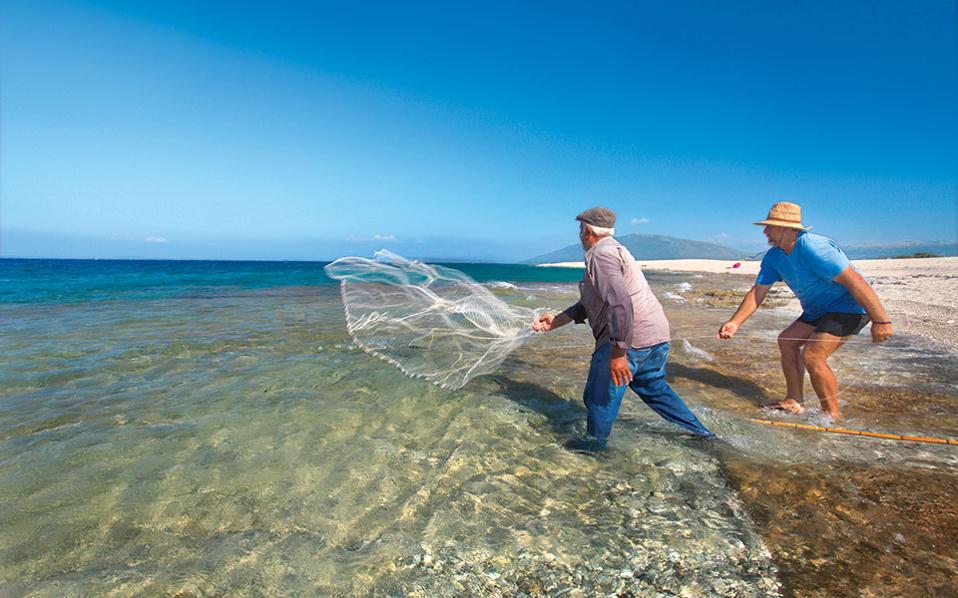 2. KARYA, A VILLAGE OF TRADITIONS
An impressive traditional women's costume, a unique dance routine, as well as an rich embroidery tradition are key aspects of Karya, the island's main mountain village. Silk and velvet dresses, scarves, gold chains and brooches are features of the traditional women's costume. An unusual village dance during which women balance copper cooking pots on their heads, was conceived during the '50s by the dance instructor Nikos Thanos. Both the dance and the traditional costumes play key roles in Karya's annual reenactment of the old village wedding ceremony, staged every August since 1979. At the local folk museum, fine embroideries are on display to demonstrate Karya's signature embroidery stitch, a single-handed technique invented by local embroidery legend Maria Stavraka, whose physical disability prompted the idea. An embroidery school operated at this village in the early 20th century.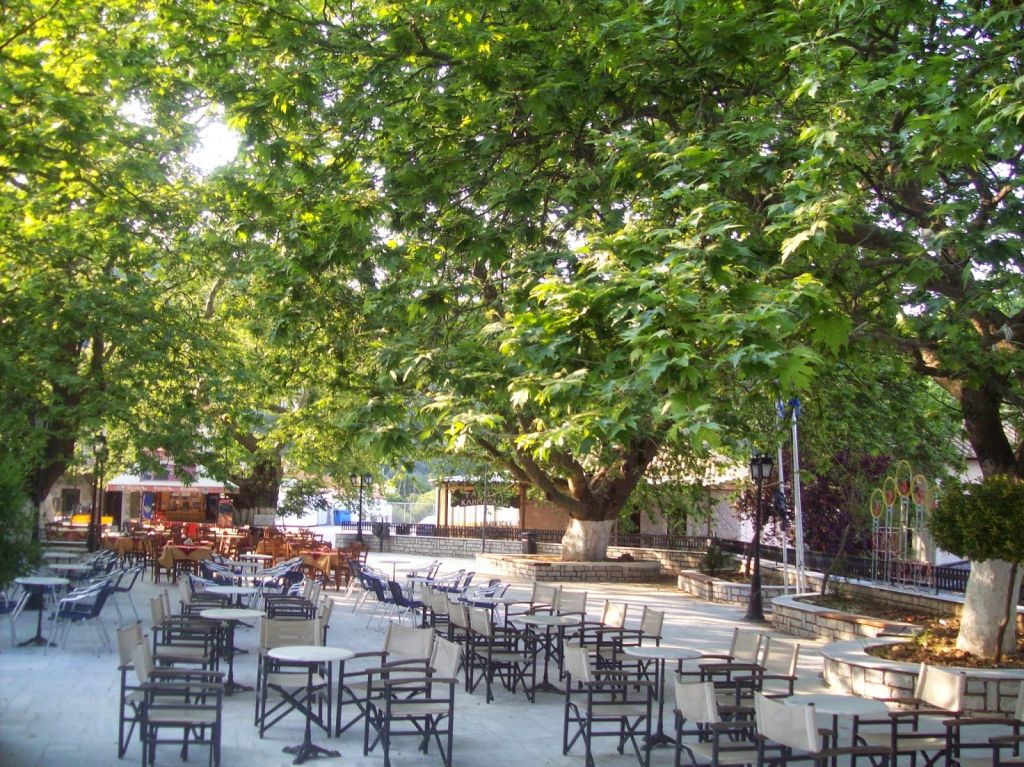 3. THE PHILHARMONIC
Lefkada boasts Greece's second-oldest Philharmonic orchestra, established in 1850. In 1864 the ensemble performed at the historic ceremony held to mark the Ionian Islands' handover by the UK to Greece, as well as at the first modern Olympics in Athens in 1896. Comprised of a large and small band, ensembles and a music school, the Philharmonic has 1,000 members as well as roughly 100 music students, helping keep the island's vibrant artistic tradition alive. Today, they can be seen playing at religious processions, concerts and local feasts.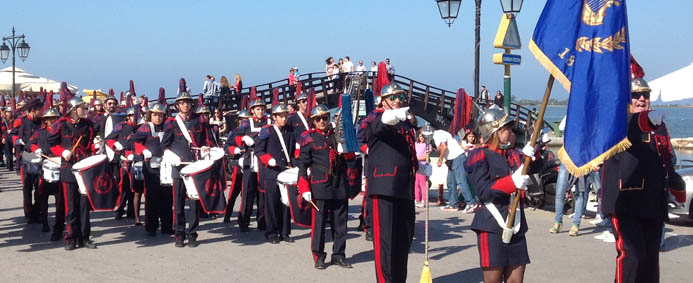 4. CANTADORS
Sporting white shirts, red neckerchiefs and straw hats, cantadors, roam about the main town's streets with mandolins, guitars and accordions. This singing group, comprised of professional and amateur musicians, has helped preserve the sound of serenades (cantades), believed to have been introduced to the island by the Venetians. In August, the barcarola event sees these musicians deliver their songs on a boat passing through the western canal.