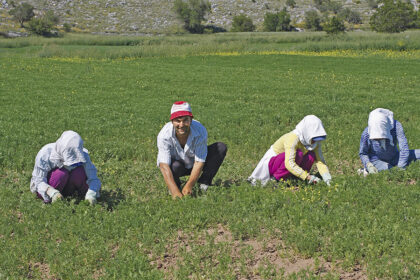 Discover Lefkada
This untamed Ionian Sea island is so much more than world-famous beaches and windsurfing spots
Lefkada's connection to the mainland by a long causeway and floating bridge serves as a major travel advantage since you don't need a boat to reach it. This connection has influenced Lefkada both historically and culturally as the island's traditions are a fusion of neighboring islands and the regional mainland.
The island's wild and exotic character on the west side is counterbalanced by a serene east coast filled with delightful bays and islets. In contrast to the cosmopolitan beaches, the mountain villages are rustic and feature shady main squares. Visitors can enjoy a wide range of good food, from fresh fish to frigadeli (skewered liver wrapped in suet); listen to cantathes (traditional Italian-influenced serenades) as well as mainland folk music; discover gorges and deserted monasteries; legendary capes and world-renowned beaches; observe the main town's unconventional use of corrugated iron as an exterior surface for upper levels of buildings; enjoy festivals and other cultural events; and leave with unique local products.
TASTE
1. MANDOLATO AND SALAMI
The local salami and renowned mandolato, a nougat bar with almonds, honey and meringue, are highly recommended local culinary stars. The island humid climate is ideal for producing salami, and the Italian-style recipe is said to have been introduced either by a traveler from Paxos or the Buranelli, natives of Burano, an island in the Venetian Lagoon. Local producer Delimaris, whose produce is also distributed beyond the island, makes some of the finest, but also look out for smaller producers. The mandolato nougat bars are said to owe their local existence to the island's barbers, who produced them, along with pasteli sesame-and-honey bars, in the back rooms of their barber shops to pass the time between customers.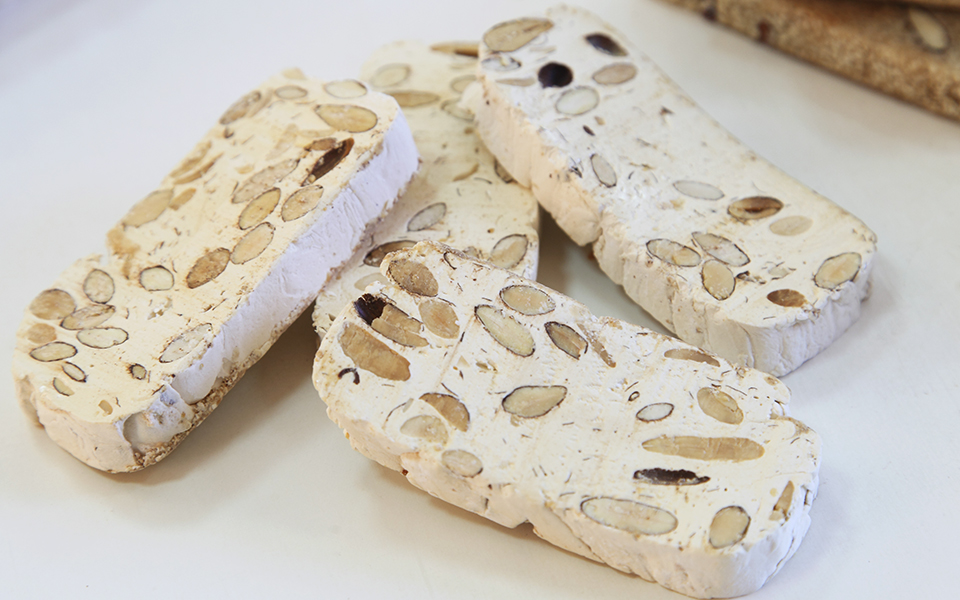 2. EGGLOUVI LENTILS
The lentils cultivated at the mountain village Egglouvi, at an altitude of 950 meters, are renowned for their particular taste, creamy texture and nutritional value. The seeds used are believed to have remained unaltered since 1717. Most of the 40 or so families based in Egglouvi are engaged in the cultivation of lentils – by hand and without the use of pesticides. Annual production amounts to approximately 50 tons and sells out quickly.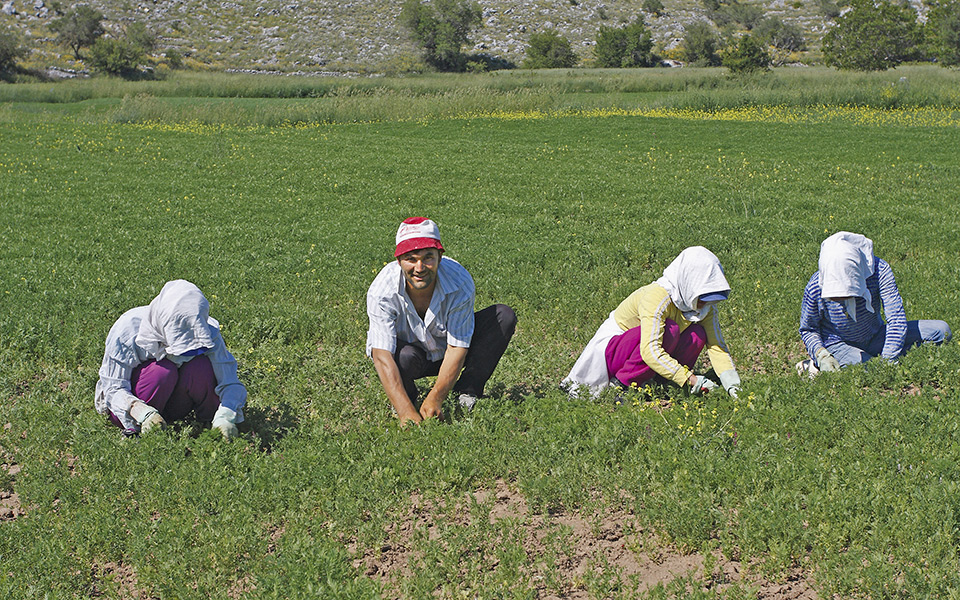 3. ROZOLI AND SOUMADA
Lefkadian soumada is a drink made using bitter almond, sugar and rose water and served with coriander-flavored rusks, originally at happy occasions. Older folks used to make toasts by uttering the phrase: "Here's to your soumades," essentially a wish for happiness. The finest soumada is still served at Soldatos (aka Amerikanos) cafe in Kouzounteli, located slightly beyond the main town.
Also try the island's renowned rozoli, a cinnamon-and-orange liqueur produced by the Fragoulis distillery since 1945. The liqueur's recipe is believed to have been introduced to the island by the Venetians.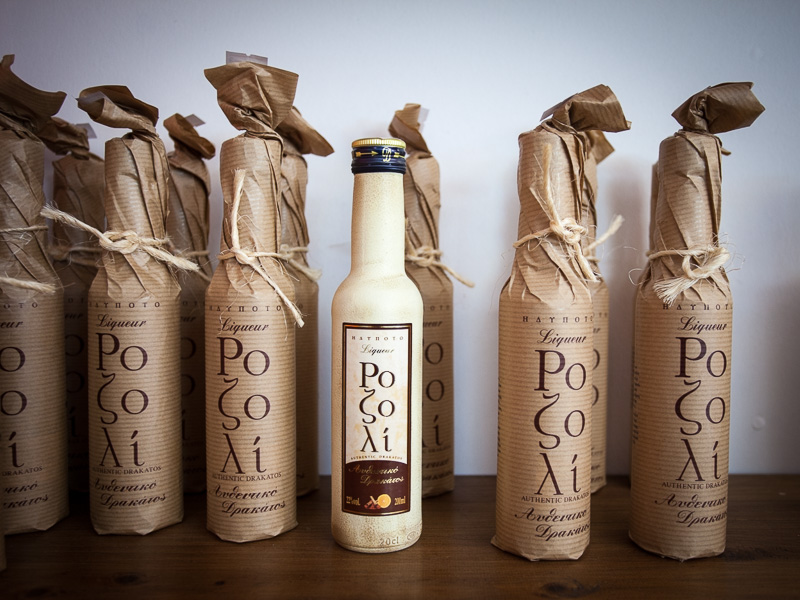 4. VERTZAMI AND VARDEA WINES
Two special grape varieties, vertzami and vardea, cultivated exclusively on Lefkada, produce superb wines. The vertzami variety has dominated vineyards in Lefkada's mountain range since Venetian times. It produces a potent red wine and may be tried either in bulk form at the villages or bottled at the island's wineries. Worth visiting is the Lefkaditiki Gi winery, which produces an award-winning vardea white, as well as two vertzami-based wines, a red aged ibn the barrel for eight to 12 months, and a rosé. Their sweet Melidonos, a combination of sun-dried vertzami and patrino, is also special.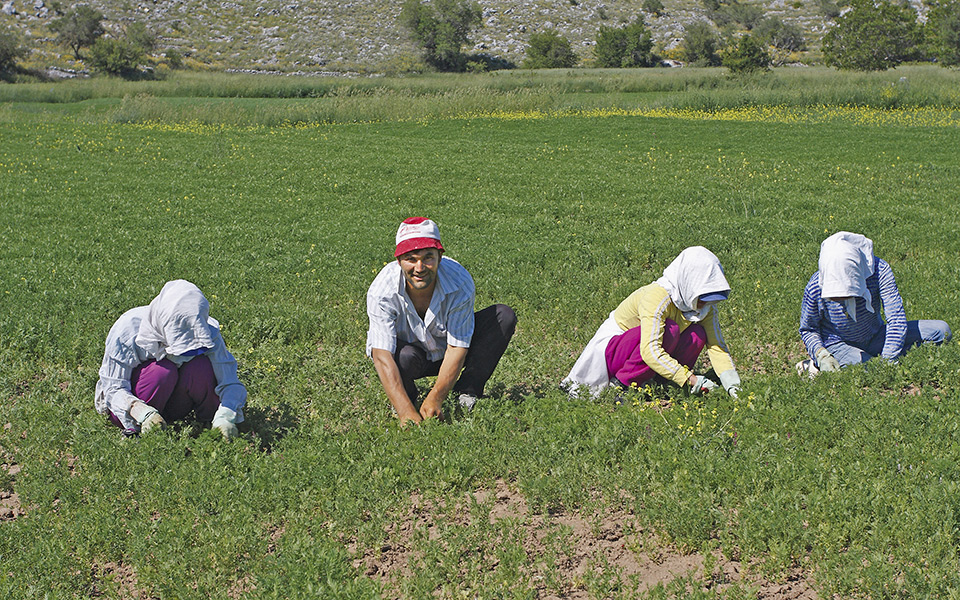 5. NATURAL FISH FARM AND LOCAL ROE
Three fishermen and one ichthyologist manage to keep the fish population balanced at the island's natural fish farm in the Gyra lagoon, just beyond the main town. They describe the spot, a place of particular natural beauty, as a protected wetland. Controlled traditional fishing methods are used to preserve the location's fish population. Mullet, eels, sea bream and seabass may be found in this natural fish farm's shallow waters which only permit priari boats without keels. The fish corral themselves into wooden enclosures, where they are caught with fishing nets. Head to the municipal fish shop (dimotiko ichthyopolio) to sample some of the catch. Local roe, definitely worth trying, is also available here.